Glycol Dehydration
A widely used process in the natural gas production and midstream operations used to remove water is Glycol Dehydration.
Removal of water reduces the risk of hydrate formation and decreases corrosion in process equipment and piping. Many pipeline specifications require between 4-7 lbs H2O/MMSCFD (check your local guidelines) in order to be transported along the pipeline. Poor removal of solids and liquids generally leads to plug tower trays, poor tower efficiency, and frequent foaming occurrences. These all lead to higher operating costs and lower production.
Poor removal of contaminants in the feed gas leads to high ingression into the glycol regeneration loop resulting in black or dark-colored glycol which is a leading indicator of process performance. Common signs are increasing need of higher temps in reboiler due to coking on burners or low efficiency in heat exchanger due to fouled tubes.
| | Filter Solution | Filter Purpose | Filter Benefit |
| --- | --- | --- | --- |
| 01 | 0.3 micron Horizontal Coalescer with Twist-LOK™ technology. | Removal of hydrocarbon, water, and other liquids and solids from wet gas inlet feed. | Reduces absorber foaming and fouling, increases absorption and carbon bed efficiency. |
| 02 | 0.3 Micron vertical gas coalescer using TRI-SHiELD™ Technology. | Removal of carried over glycol, water, and heavy hydrocarbons. | Coalesces liquids that may be carried over and provides a clean gas that may be re-compressed or used for fuel gas. |
| 03 | Liquid Particulate filter using LiquiPleat™ Cotton Series. | Removal of scale and solid contaminants and protect the carbon filter system. | Extends life of carbon adsorber by reducing contaminant that can occupy the effective contact area which is needed to maintain proper adsorption kinetics. |
| 04 | CarboPUR™ Series Activated Carbon Canisters. | Removal of dissolved hydrocarbons and chemical compounds. | Reduces foaming, fouling, and minimizes glycol loss. |
| 05 | Liquid Particulate filter using LiquiPleat™ Cotton Series. | Removal of carbon bed fines. | Protects downstream equipment. Prevents heat exchanger and reboiler fouling which can lead to high energy usage and frequent cleaning of fire tube bundle in reboiler. |
| 06 | Liquid Particulate filter using LiquiPleat™ Cotton Series. | Removal of carried over contaminants from the regeneration process. | Captures any contaminant on the lean side of regeneration process that may damage pumps or be reintroduced into the contact tower. |
| 07 | 0.3 Micron vertical gas coalescer using TRI-SHiELD™ Technology. | Removal of carried over glycol and liquid contaminants. | Protects downstream equipment and processes. |
Filtration Solutions for Glycol Dehydration
Jonell Systems recommends a high efficiency 0.3 micron multistage Gas Coalescer, such as the SENTINELTL for high dirt loading applications, or a standard vertical 0.3-micron gas coalescer upstream of the contact tower for optimal process performance.
In the regeneration loop, Jonell Systems recommends CARBON ABSORBER along with absolute rated particulate filters upstream of the carbon bed to protect and extend the life of the carbon bed.
The liquid particulate filter downstream of the carbon bed captures any residual carbon fines.
We have a wide range of filter cartridges ideally suited to glycol dehydration. Gas Coalescers cartridges include Twist-LOK, Micro-LOK, and our new TRI-SHIELD lines.
In the regeneration loop we have a wide range of liquid filters including the liquiPleat and CarboPur canisters or bulk carbon.
Advantages of a Jonell Systems Glycol Dehydration Filtration Solution
Jonell System's Sentinel with Twist LOK and TRI-SHiELD patented media is a superior solution to options available on the market.
Sentinel delivers 10X greater solids capacity​, 35X greater liquid capacity​, 40% cost savings​
TRI-SHiELD delivers 25% less pressure drop at start-up​, 15X fewer contaminants downstream​ and 20% more dirt holding capacity at same recommended change-out.​
Our high flow technology has higher processing capability with up to 5X greater flow​, positive o-ring seal​, tool-less cartridge removal​
Our carbon adsorber uses non regenerated activated carbon​, high adsorbtion kinetics​
Discuss your Application Today!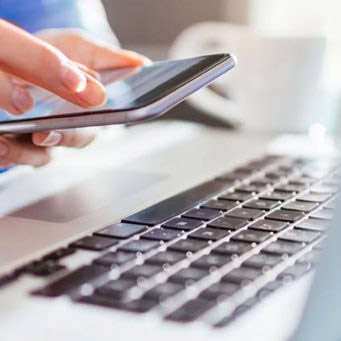 Get in touch with Jonell Systems, a part of Filtration Group, to find out more about how our filtration solutions can help you solve your filtration and separation challenges in Oil & Gas applications.