SENTINELTL™ + TWIST-LOK™
Sentinel gas coalescer is the gate keeper to your critical equipment. This horizontal absolute rated 0.3 micron coalescer allows customers to process natural gas with high contaminant loads without the need for upstream conditioning.
Experience has taught us that processes differ from field to field, pipeline to pipeline, plant to plant, and day to day. Contaminants from different natural gas fields differ in form, shape and quantity. Therefore, a customizable filtration approach is necessary to not only protect the downstream equipment, but to optimize the filtration process.
With this in mind, the SentinelTL™ with the customizable Twist-LOK™ filter cartridges is the only Horizontal Coalescer on the market with 100% turn down. This provides the flexibility to apply the SentinelTL in all critical protection applications allowing you to optimize filtration efficiency.
Highly flexible and customizable | Versatile Horizontal Coalescer | Suitable for a wide range of applications
How the Sentinel gas coalescer works
1st Stage:
Product enters as process stream gas and liquid flowing through the filter from an outside to inside flow, which removes solids, semi-solids and coalesces liquids.
2nd Stage:
Removes submicronic liquids and low surface tension droplets as product flows inside to outside, coalescing ultra-fine liquids into larger droplets which are then drained into the sump.
Benefits SentinelTL™ + Twist-Lok™
Common Applications for Sentinel Gas Coalescer
Turbine Protection
Meter Protection
Compressor Discharge
Gas Re-injection
Gas Dehydration

SentinelTL™ + Twist-Lok™ is not hampered by turn down issues inherent in traditional filtration.
Success in the field
Our customer is a domestic midstream natural gas gathering company operating several gathering facilities taking gas from multiple fields and co-mingling them for a single pipeline customer.
To clean the natural gas produced from the well heads with high liquid contaminant rates, the company was using a traditional production separator (mesh pad) separator at 40MMSCFD.
Challenge: Symptoms of high liquid loading at the downstream gas processing plant required gathering feed rates to be reduced to operate the production facility without upset conditions or risk of equipment damage.
The drop in capacity meant lower profitability for the entire value chain and a loss in revenue of $20-25K a day based on the production loss and current price of Natural gas. (10MMSCFD x ~$2.5/MMBTU).
Solution: Jonell Systems proposed the SebtinelTL multistage horizontal gas coalescer which provided the needed solids and liquids contaminant removal rates.
Discuss your Application Today!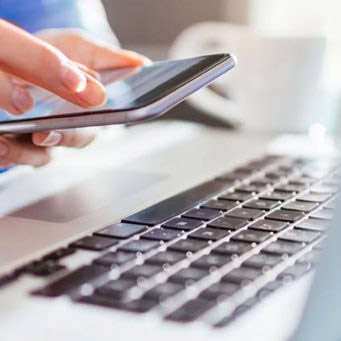 Get in touch with Jonell Systems, a part of Filtration Group, to find out more about how our filtration solutions can help you solve your filtration and separation challenges in Oil & Gas applications.