Pre-Fractionation NGL Amine Sweetening
Filtration in Pre-Fractionation NGL Amine Sweetening involves separating solids from Y Grade liquids and filtering amine from hydrocarbons.
Before NGL (Natural Gas Liquids) fractionation facilities can process mixed NGL streams into pure NGL products (ethane, propane, normal butane, isobutane and natural gasoline), it needs to be treated to remove hydrogen sulfide (H2S) and carbon dioxide (CO2). This process is called amine treating, also known as amine scrubbing or gas sweetening.
NGL containing H2S and CO2 are commonly referred to as sour or acid laden NGL and amine sweetening is essential to make the NGLs marketable and suitable for transportation. H2S and CO2 need to be removed because:
H2S is an extremely poisonous, lethal and corrosive.
CO2 when combined with water creates carbonic acid which is corrosive to pipeline infrastructure.
CO2 also reduces the BTU value of the NGL and in concentrations of more than 2% or 3%, it becomes unmarketable.
Once the NGL stream has had the acid gases and water vapor removed, it is now classified as dry and sweet, and is suitable for sale or further processing.
Traditionally, amine sweetening is done in large amine contact towers. These are capital-intensive large-scale projects. Based on our decades of filtration and separation expertise and experience, Jonell Systems has developed a unique compact solution for pre-fractionation NGL amine contacting that reduces the footprint of the solution, cost and time to market.
Filtration Solutions for NGL Amine Sweetening
Jonell Systems has a UNIQUE COMPACT HORIZONTAL LIQUID/LIQUID COALESCER SOLUTION for amine sweetening which has a much lower total cost of ownership compared to the large contact towers.
PhasePUR filter cartridges are best suited for this application.
Advantages of a Jonell Systems NGL Amine Sweetening Filtration Solution
Modular compact system that can easily be scaled
Reduced manufacturing & commissioning times
Field proven solution currently installed in many locations
Design, manufacturing, project management and commissioning expertise
Solution package includes:

Pre-filtration for dirt and solids removal

Feed coalesce for water removal

Compact Amine contactor/ separator

Post amine sweetening water wash coalescer for improved efficiency
Discuss your Application Today!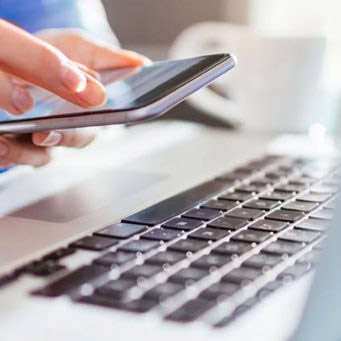 Get in touch with Jonell Systems, a part of Filtration Group, to find out more about how our filtration solutions can help you solve your filtration and separation challenges in Oil & Gas applications.